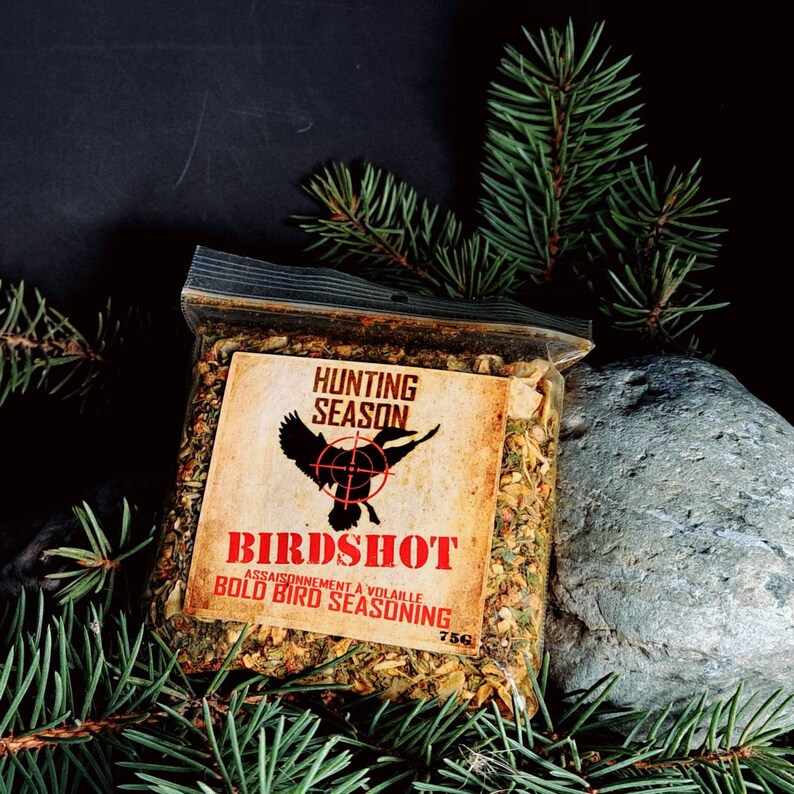 This blend was formulated to ultra bring bold and reliable flavor to any wild game bird you happen to take down.
Combining Chef blended aromatics, we ensure this blend will field dress any Game Bird to perfection!
Suggested Use: Anything with wings!
Great on grilled/braised vegetables, and works wonders on other white meat. 
75g
Birdshot Spice

Description

This blend was formulated to ultra bring bold and reliable flavor to any wild game bird you happen to take down.

Combining Chef blended aromatics, we ensure this blend will field dress any Game Bird to perfection!

Suggested Use: Anything with wings!

Great on grilled/braised vegetables, and works wonders on other white meat. 

75g